The Phoenician Golf Course
Scottsdale, Arizona
Following the most massive renovation since opening in 1988, The Phoenician has transformed itself, introducing a diverse collection of offerings that honor both guest and destination. The centerpiece of this multi-year transformation is The Phoenician Golf Club, showcasing the unique beauty of Arizona's Sonoran Desert. Redesigned and rerouted to provide a more natural rhythm and flow, the 18-hole course plays to a par 71 and offers five sets of player-friendly tees, ranging from 4,418 yards from the forward tees to 6,501 yards from the championship tees. The entirely new course features completely new greens, tees, fairways, accented by flaired bunker styling, with an overall theme of the landscape design will showcase the unique beauty of Arizona's Sonoran Desert.
"The new Phoenician Golf Club will be a tremendous experience for golfers. While challenging, everything will be in front of the golfer – no surprise bunkers or blind hazards. Players will have the opportunity to make an informed decision on how to approach each shot." – Golf Course Architect, Phil Smith, The Phoenician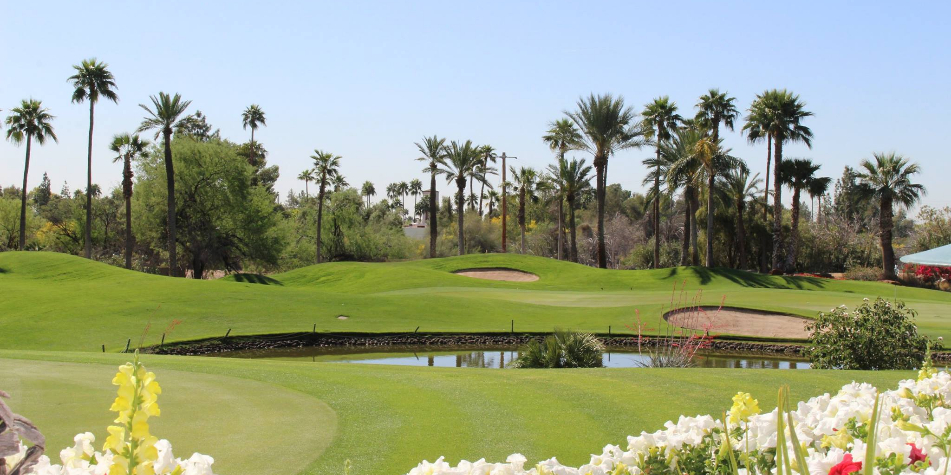 SIGN UP TO RECEIVE SPECIAL OFFERS
Named "North America's Leading Golf Resort" by the World Travel Awards, The Phoenician has been ranked among the "Top 75 Golf Resorts in America" by Golf Digest. Managed by Troon Golf, the leader in luxury golf course management, The Phoenician offers a spectacular desert golf course experience in Scottsdale, Arizona, one of the hottest golf destinations on the planet.